Assignment 
Launch campaign for the dietary supplement "Lust and Energy" from the Swedish Association for Sexuality Education (RFSU). As the name implies, the tablets are taken to energise and stimulate the body. 
Solution 
Reduced sexual desire, fatigue and low energy are a common problem. Nevertheless, there are still a lot of people who feel shame or suffer in silence. That is why "Lust and Energy" has been launched, with a big dose of hope and encouragement. The "Long live the lust" campaign is a colourful tribute to desire, focusing on the new dietary supplement. The products were advertised with striking imagery, which also illustrated the purpose of the tablets for the recipient. The campaign ensured that "Lust and Energy" would stick in the memory – and hopefully awaken dormant appetites. The material was produced in collaboration with the visual artist Fredrik Ödman.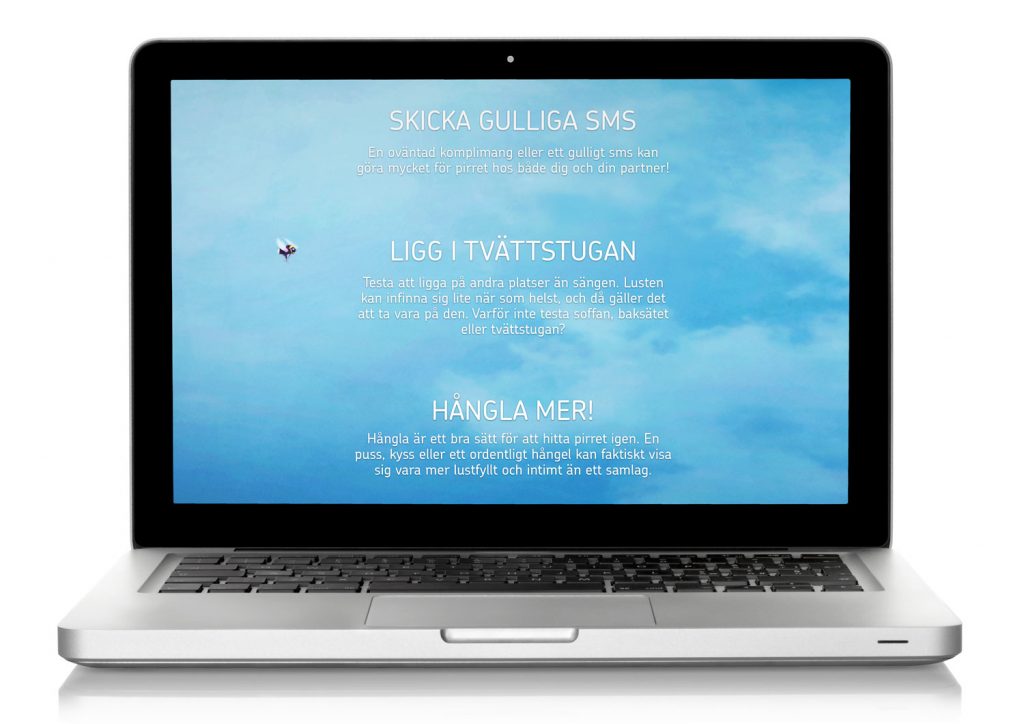 Campaign page 
Starting to take the dietary supplement is just one of many things you can do to re-awaken sexual desire. That is why the campaign was backed up with a website filled with simple tips on how to go about lifting the mood in the bedroom (and outside it too).