Background 
In the book "Four Letters", a previous collaboration with TAKEDA (formerly Shire), we produced various everyday tools for adults with ADHD. The target group appreciated the cleaning lists, activity guides and organisation tips, so we decided to take the idea a step further. 
Solution 
Two packed boxes – one for children and one for adults – contain tools to help make everyday issues easier, however big or small. The content was produced in partnership with an occupational therapist, and the boxes are distributed following an evaluation by a responsible contact person in the health services.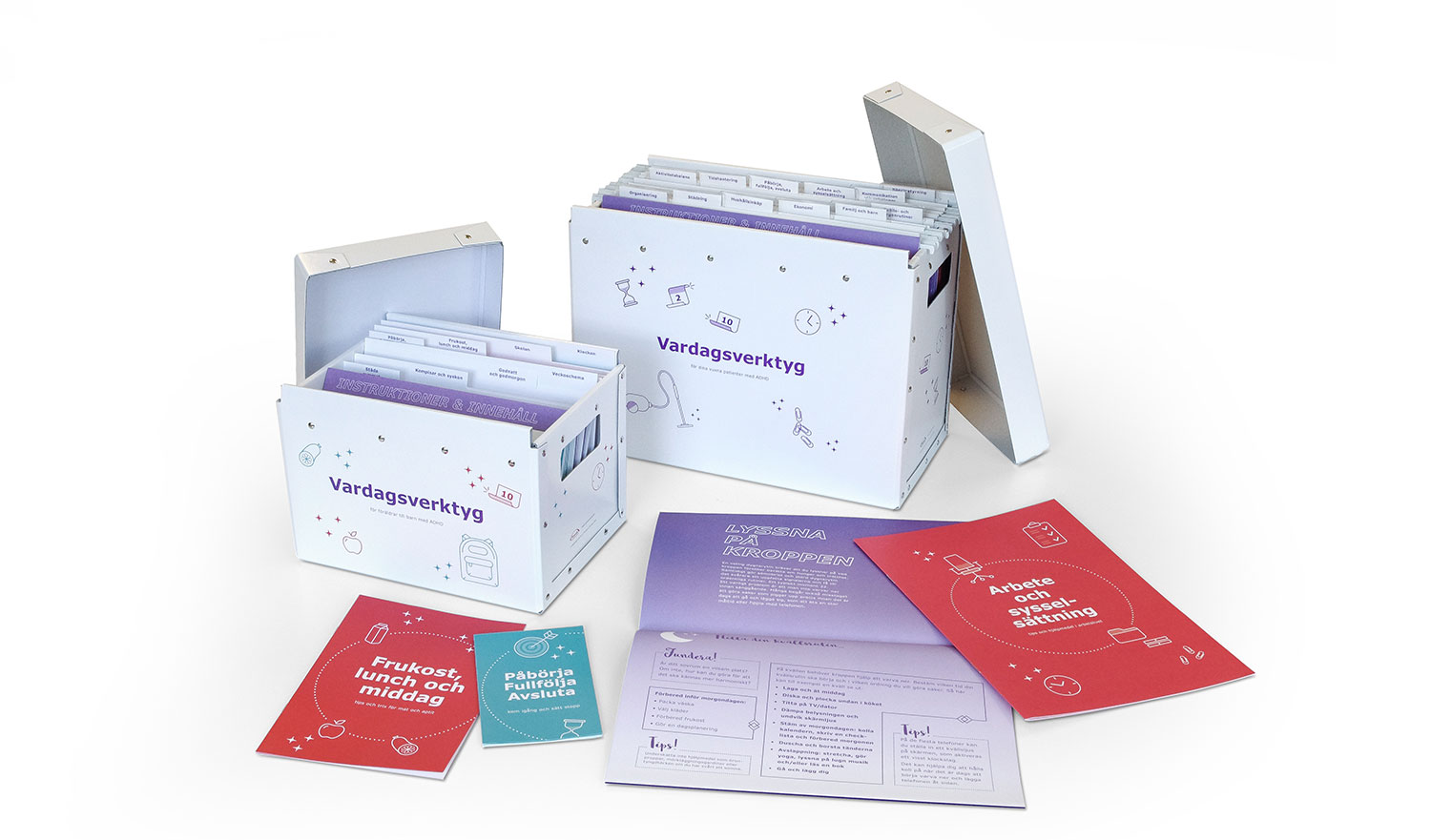 The large box is based on common everyday problems that can arise in adult life. The tools can help in everything from getting an overview of your finances, to getting into healthy sleeping habits. The slightly smaller children's box is based on situations where children may come across obstacles and challenges, for example in the home, at school or with their friends or siblings. There are also clear, educational explanations on how the clock and time are related, as well as tools for learning to start, do and complete an activity.